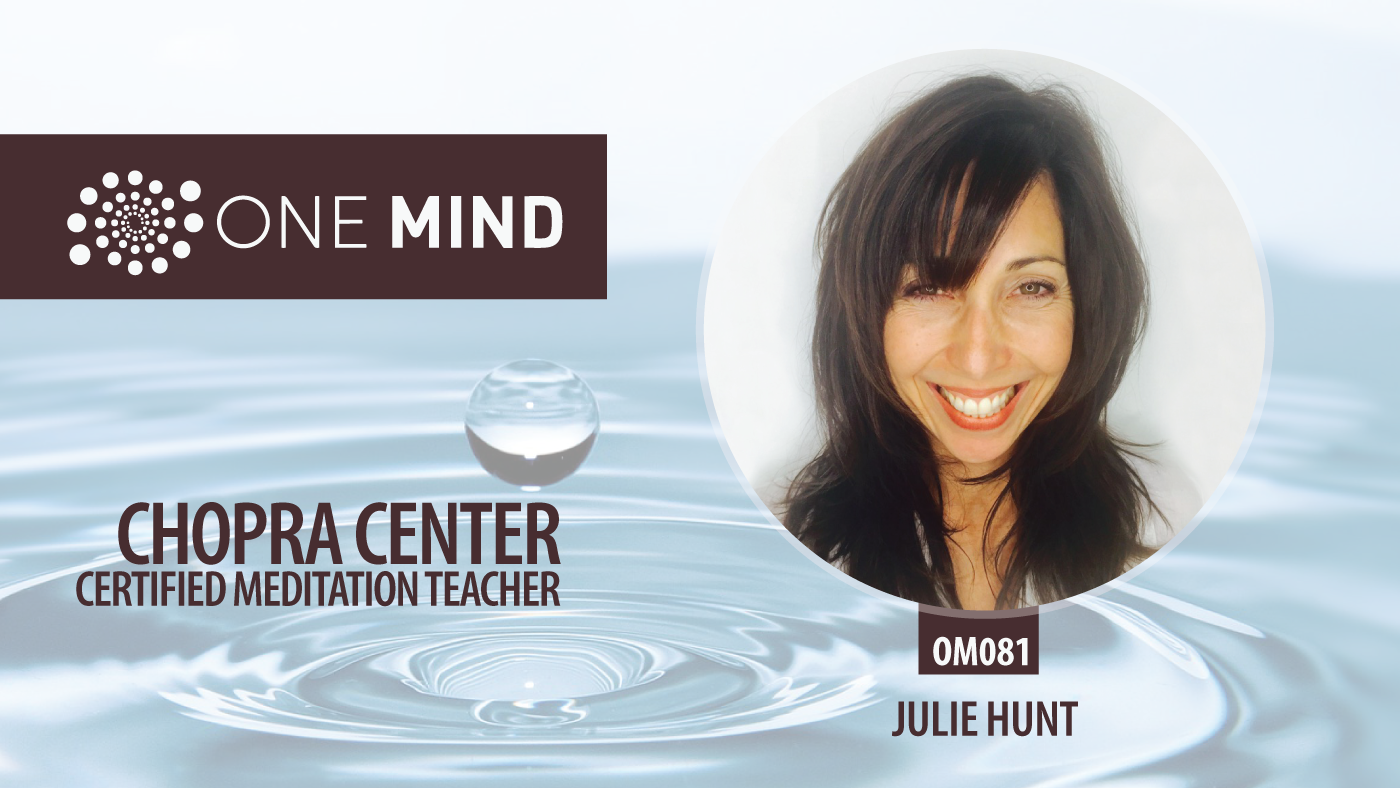 Bio
Julie Hunt is a Chopra Center Certified Meditation Instructor passionately devoted to helping people live healthier and happier stress free lives, using the tools of meditation, yoga and Ayurveda. She has inspired thousands of people as a teacher, coach, entrepreneur and author of Shout from the Rooftops in Your Stilettos.
She teaches regularly at the Chopra Center's Perfect Health program and hosts
workshops and retreats in Philadelphia and San Diego. She has served on The
Chopra Center's leadership team as Senior Manager of Digital Products where she
helped to bring online programs to life featuring Deepak Chopra, Eckhart Tolle,
Martha Beck, Dr. Andrew Weil, and others. She enthusiastically shares great knowledge and simple techniques to help people tap into infinite possibilities and remember their true nature, which is perfection.
Links
Julie's Website
Julie's Email
Free access to Julie's eCourse Spontaneous Meditation
Free meditation hosted by Julie at the Chopra Center at the Carlsbad in San Diego on Thursday Mornings at 7:45am.
Get a Health IQ Quote